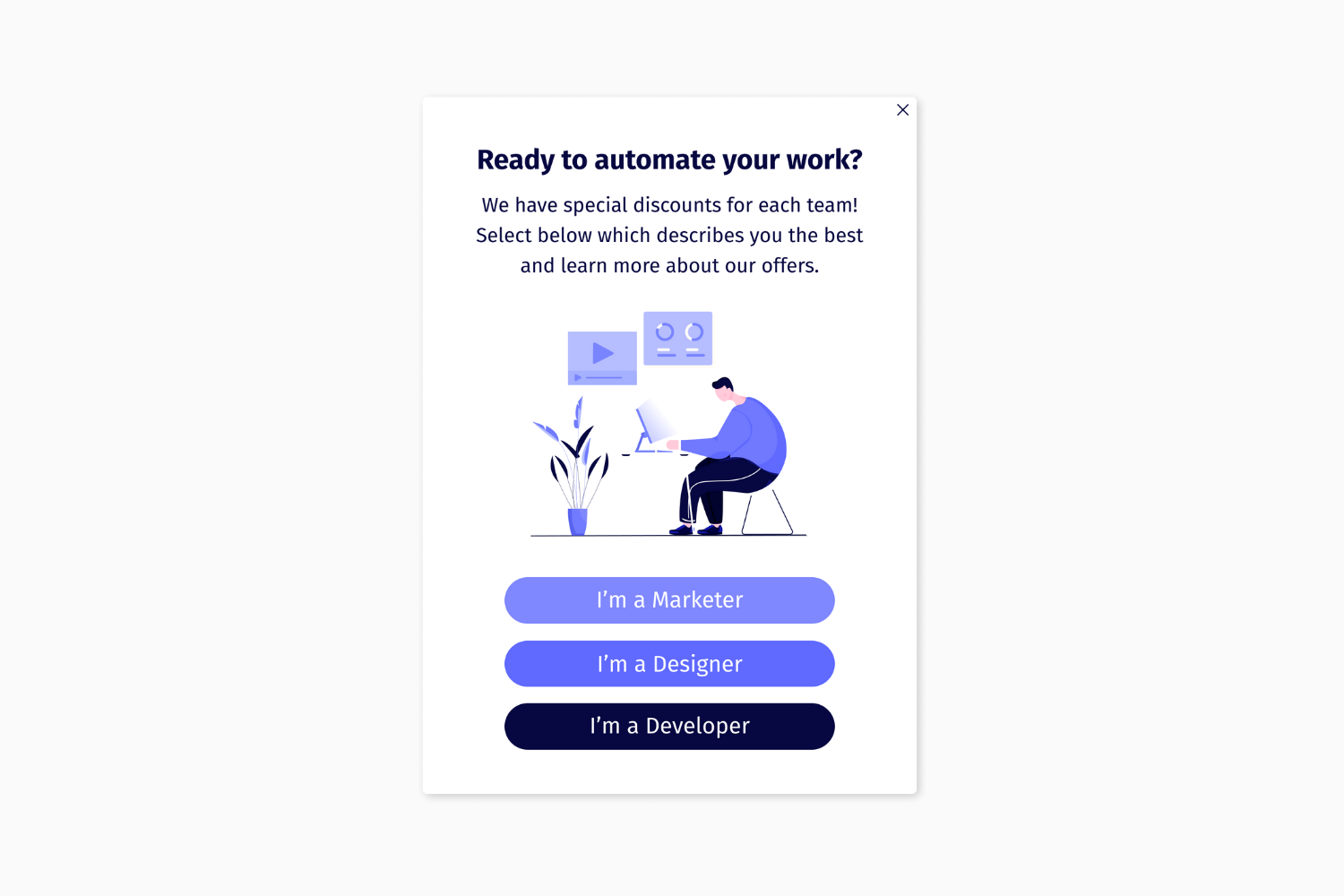 Ready to automate your work?
Template type: discount popup
Description:
The best part of this template is that it does not look like a discount popup at all! Which will get users to read it right away. 🧐
There are many ways you can convince users to upgrade their subscription and this template is a great example you can gain inspiration from. 💡
If you have specific discounts for different types of users, with this template you can link to different landing pages and promote your offers. 🚀 Be creative with it and make all the necessary changes you need.
Benefits of a discount popup:
Convert users into paying customers;
Increase revenue for your online business;
Improve customer loyalty and retention;
Best practices:
Use this popup message at the center of the screen;
Choose a light overlay effect in the background;
Use vivid colors and design elements to catch the user's attention;
Make sure your CTA is clear and bold for more engagement;
How to use it:
Sign up to Helppier and login to your dashboard;
Select this template in your dashboard;
Customize the text and the buttons with links of your choice;
Set to show only one time on a specific page URL;
Publish it!