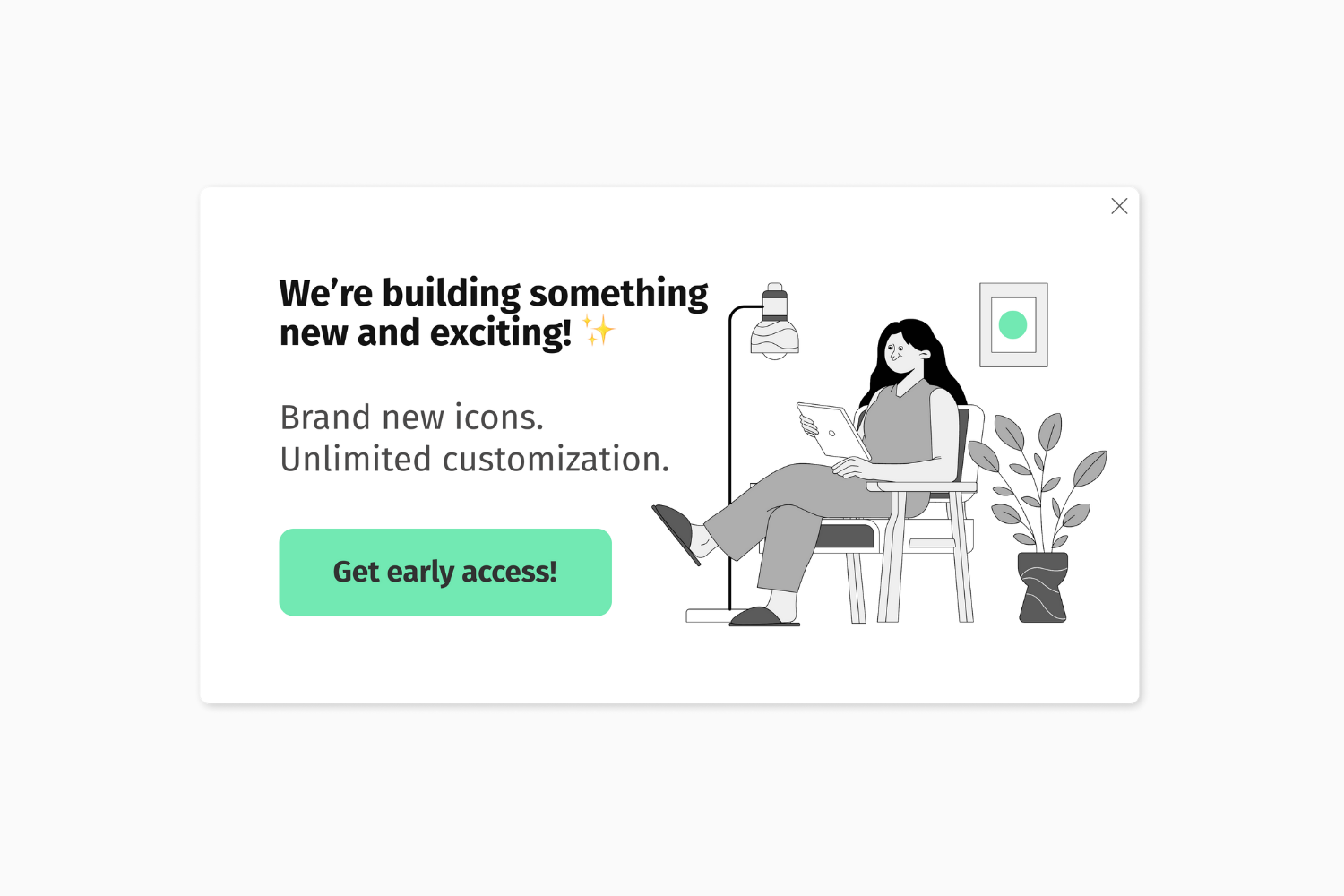 We're building something new
Template type: feature announcement 
Description:
Are you working on something exciting that you would like to announce to users? 💪 Then, this is the ideal feature announcement for you.
Minimalistic and unusual designs like this one will definitely appeal to different types of users and help draw attention. 💡
Keep your message simple by providing a short hint of what's coming and keep users curious wanting to know more. 😉
Benefits of a feature announcement:
Quickly announce new features or products;
Generate more leads by linking to a subscribe/registration page;
Improve user engagement towards new features;
Best practices:
Position this announcement at the bottom left corner of the page;
Avoid using overlay effect so users can keep engaging with your product;
Link to a page about your new features or a page where users can register to be notified when it's launched;
How to use it:
Sign up to Helppier and login to your dashboard;
Select this template in your dashboard;
Customize the text and add a link of your choice;
Set the frequency to show on a specific URL;
Publish it!