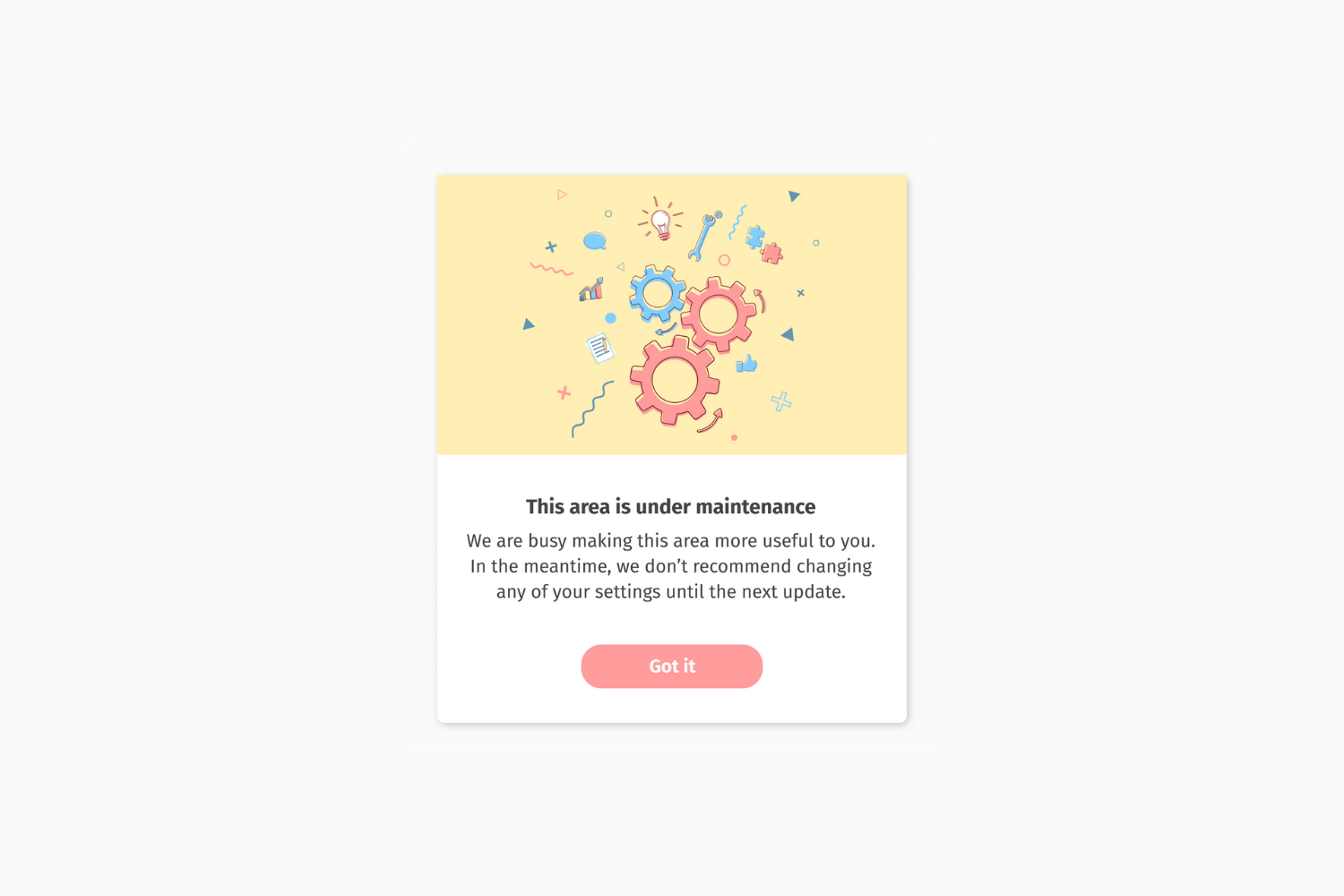 We are making this area more useful to you
Template type: Maintenance Alert
Description:
If you want a fun and engaging way to inform users about any maintenance happening in your product, this is the perfect template for you. 😉
In this maintenance alert, you get bright colors, an eye-catching illustration, and a small description that appeals to users.
If you'd like to send users to a specific page about your maintenance or upcoming updates, you can do so by changing the button in this template.  Very ready-to-use and less boring than your usual alert. ✨
Benefits of a maintenance alert:
Notify users about possible performance issues;
Reduce any frustration that may occur by properly warning users;
Provide clear instructions to avoid any confusion or temporary errors in the user's account;
Best practices:
Select typical alert colors, for example, Orange, Yellow, and Red;
Provide a date or timeline for when your maintenance is expected to be finished;
Add your support email or link to a contact form so users can contact you in case of important issues;
Place this message at a position that will not affect the user's experience in your product;
How to use it:
Sign up to Helppier and log in;
Choose this template in your dashboard;
Adjust the message, image, and the button's link;
Set to appear on a specific page for a specific period;
Publish it!