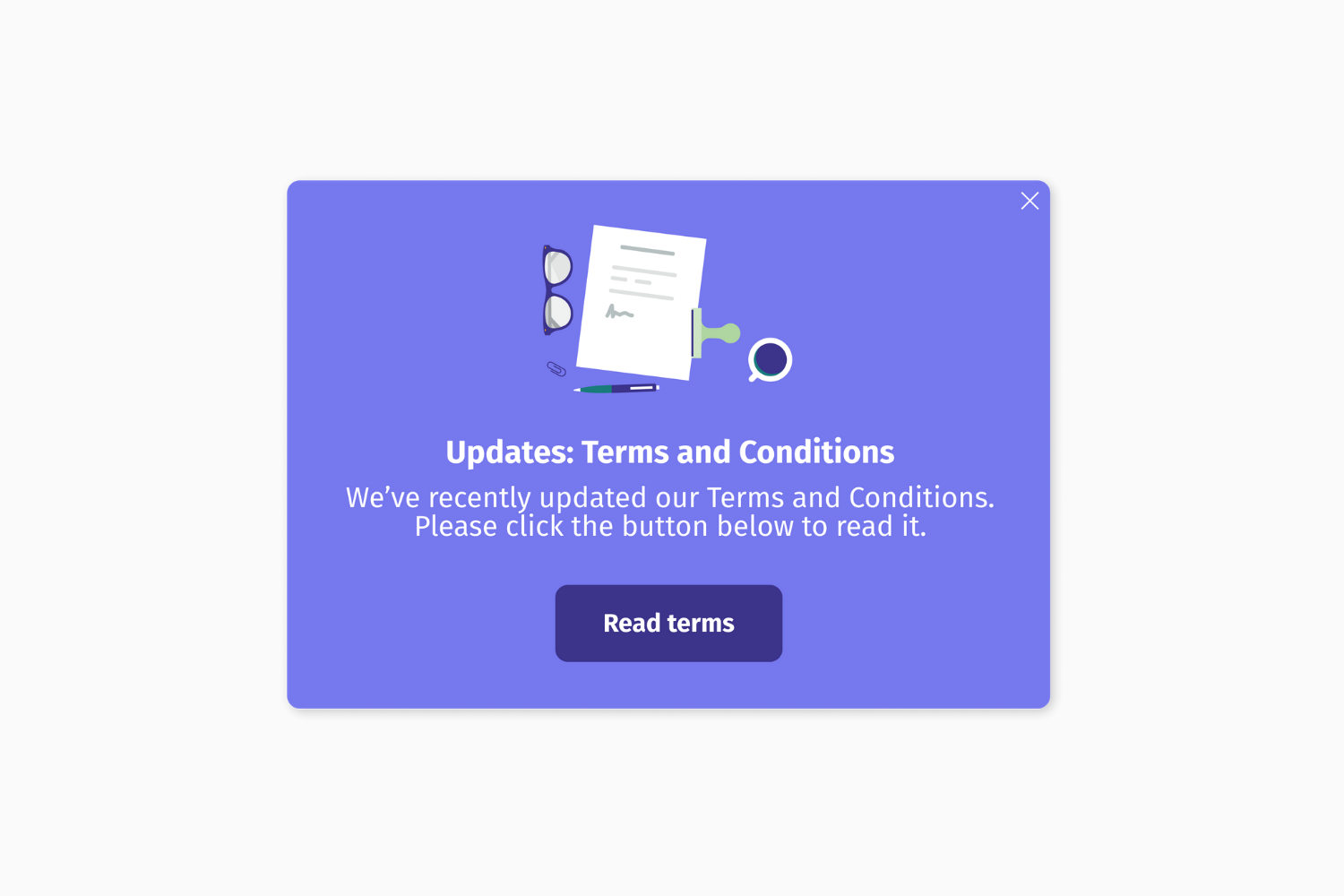 Updates: Terms And Conditions
Template type:  Update Notice
Description:
Did you make important updates to your company's Terms and Conditions? Then there's no way you want users to miss it! 😅
Use this appealing update notice template directly on your main page or a highly visited area of your product or website. This way, you ensure most of your users are informed.
Don't forget to include a large CTA providing quick easy access to your Terms and Conditions page so users can read the important changes. ⚠️
Benefits of an update notice:
Alert users about important changes in your company's terms;
Avoid any confusion/frustration about any aspects of using your services;
Build trust with new users and current customers;
Best practices:
To allow users to continue interacting with your app, prevent using an overlay effect in the background;
Place this notice in the page's corners to avoid interfering with the user's flow;
Choose colors like blue, purple, or green to make it clear to users that this is an important alert about your company;
Keep the emphasis on the message by avoiding distracting backgrounds.
How to use it:
Sign up for Helppier;
Login to your dashboard;
Select this template;
Edit the message and button URL to fit your needs;
Target and publish to users 🚀