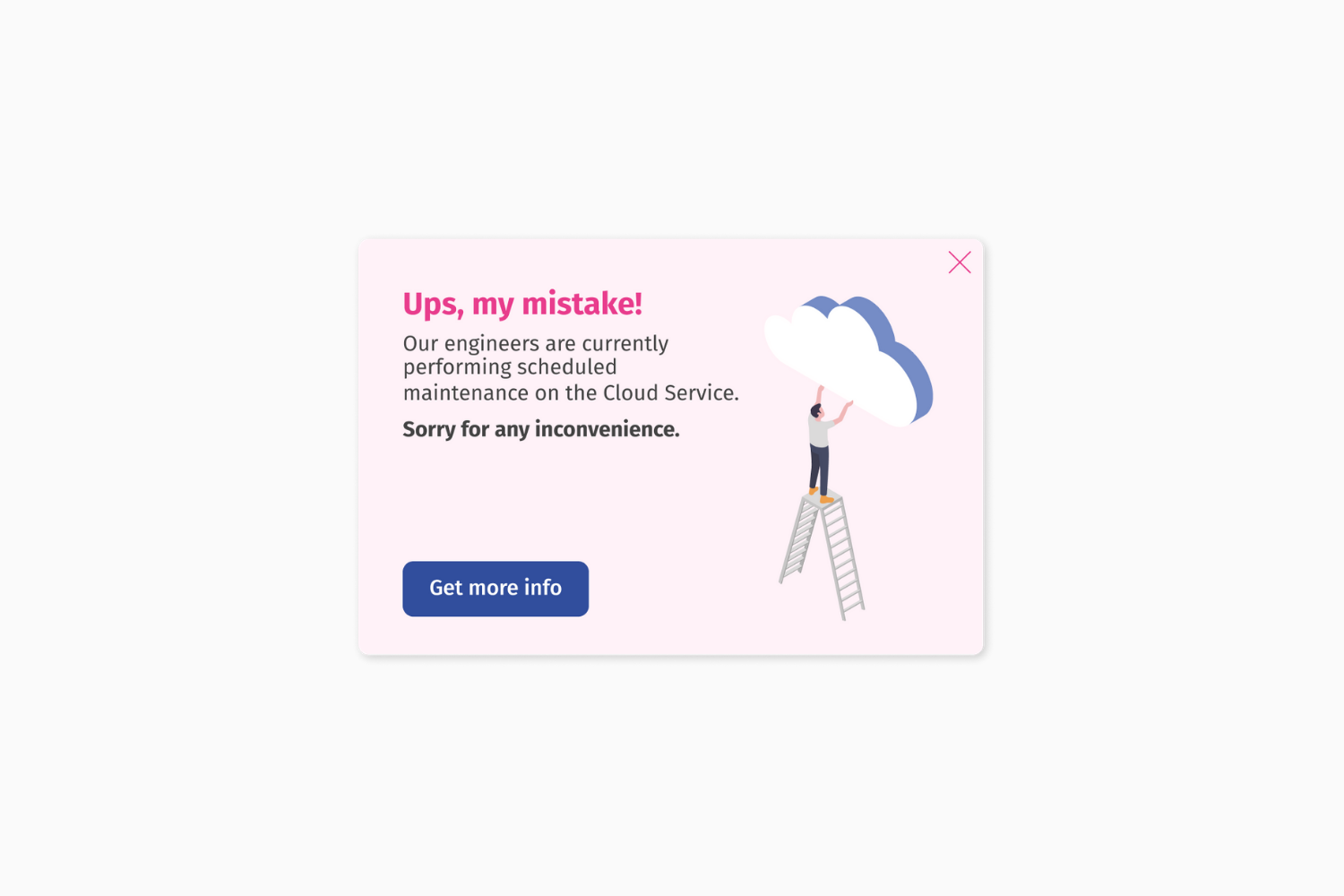 Ups, my Mistake!
Template type:  Maintenance alert
Description:
If you're performing any maintenance on your Cloud Service, this template is the inspiration you need to create an appealing alert for your product. 💭
This maintenance alert has a soft color pallet that can be easily adjusted to your branding. It also features a fun illustration to catch the user's attention.
Make sure your title has a bold color so users understand it's an important message. And don't forget to link to a page with more information. 🔗 Users like to know what's going on.
Benefits of a maintenance alert:
Help reduce the number of emails and support tickets;
Make the user experience run as smooth as possible, by keeping users informed;
Reduce any frustration while maintenance is ongoing;
Help avoid temporary actions and errors in a user's account;
Best practices:
Give recommendations to users while maintenance is occurring;
Share the date and timeline of your maintenance;
Add a link to a page with more information or contact form;
Choose images that are often associated with maintenance alerts;
How to use it:
Sign up to Helppier and log in;
Choose this template in your dashboard;
Adjust the message, colors, and the button's link;
Set to appear on a specific page for a specific period;
Publish it!