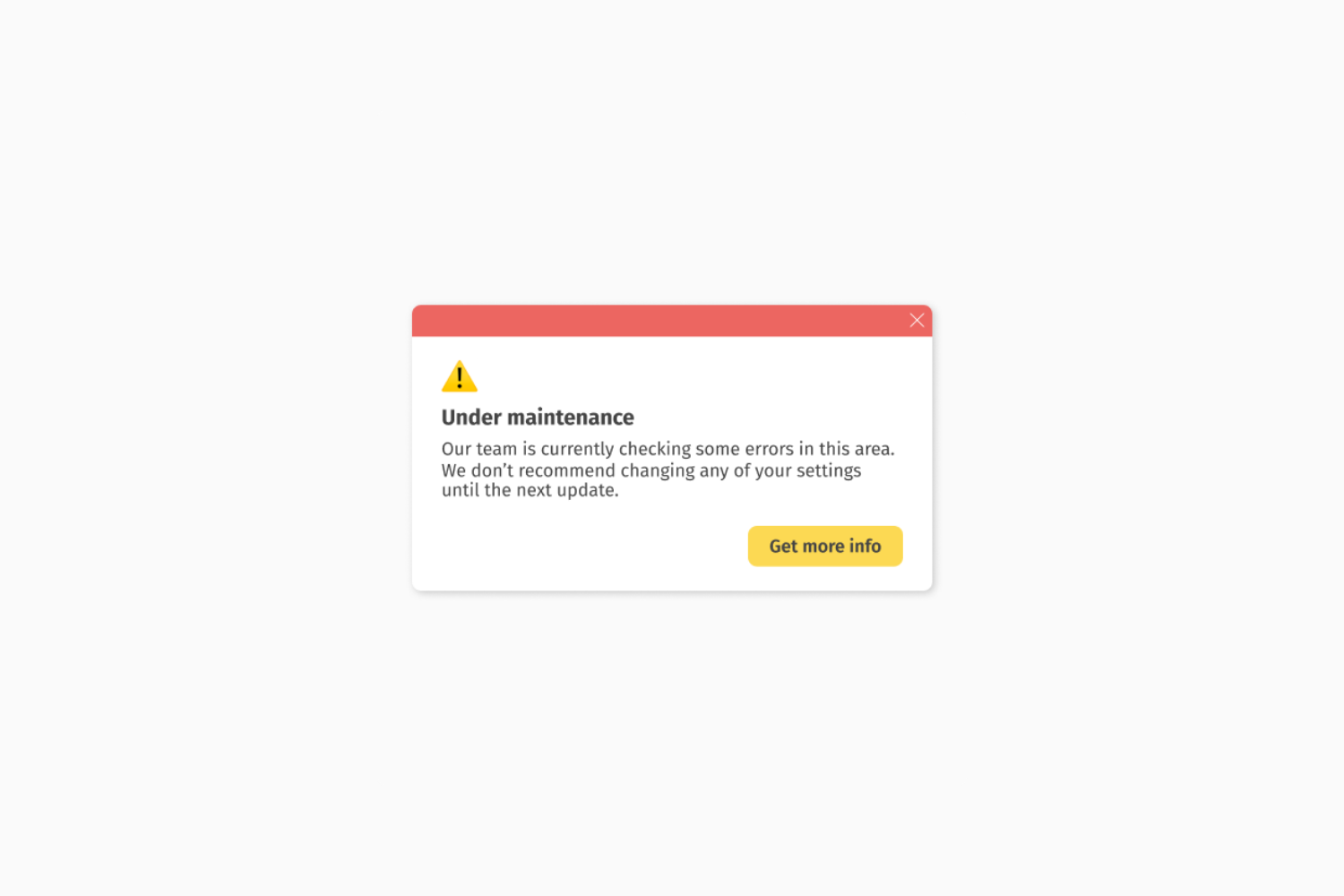 Our team is currently checking some errors
Template type: Maintenance Warning
Description:
This template has the traditional maintenance warning design, with its red and yellow color pallet and exclamation icon. ⚠️
It's simple but very effective when it comes to sending important messages and alerts for users on your product. There's no way they will miss it. 👁️
With this template, you can share recommendations for your users and add a link to a page with more information about the errors you are fixing.
Benefits of a Maintenance Warning:
Alert users that maintenance is undergoing and there may be some issues;
Share recommendations to users when a specific area of your product is in maintenance;
Inform users about important errors you are currently fixing;
Avoid any frustration that might be related to your maintenance;
Best practices:
Use overlay effect in the background to draw the user's attention to your warning;
Provide an expected end date for your maintenance;
Leave a recommendation for users to avoid further issues;
How to use it:
Sign up to Helppier and log in;
Choose this template in your dashboard;
Adjust the message and the button's link;
Set to appear on a specific page for a specific period;
Publish it!