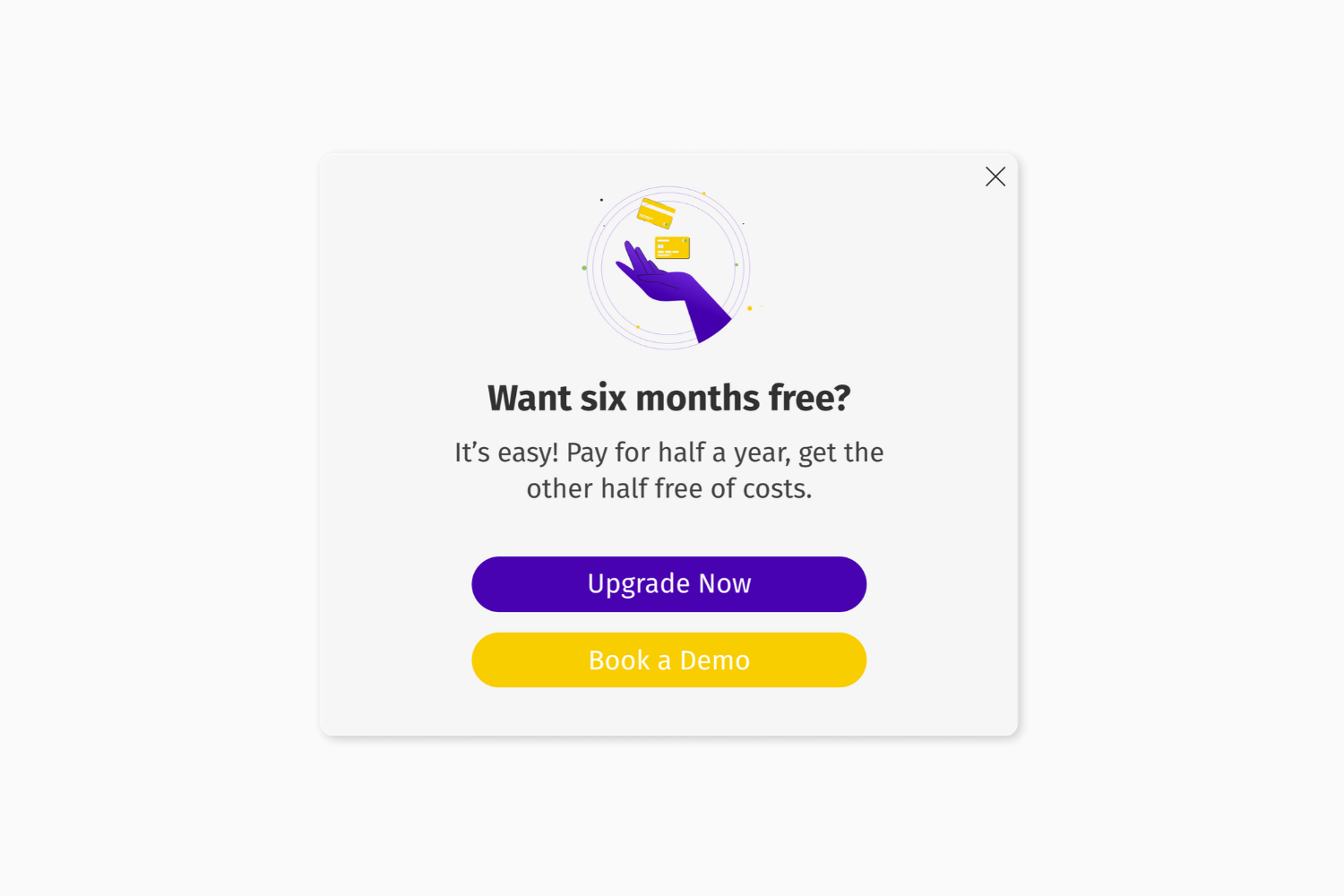 Want six months free
Template type: popup campaigns
Description:
Discounts and special offers help convince users to buy your products and services. Why not promote it in style with an appealing template like this? 😉
This popup campaign is very clear and straight-to-the-point, providing very little text and highlighting two main CTAs. This helps to focus the user on specific actions that really matter. 👀
Feel free to play around with the layout and design, but make sure to use vivid colors and design elements if you'd like to boost engagement towards your campaign. 🚀
Benefits of popup campaigns:
Convert users into paying customers;
Increase revenue for your online business;
Improve customer loyalty and retention;
Best practices:
Use this popup message at the center of the screen;
Choose a light overlay effect in the background;
Use vivid colors and design elements to catch the user's attention;
Make sure your CTA is clear and bold for more engagement;
How to use it:
Sign up to Helppier and login to your dashboard;
Select this template in your dashboard;
Customize the text and button with a link of your choice;
Set to show only one time on a specific page URL;
Publish it!