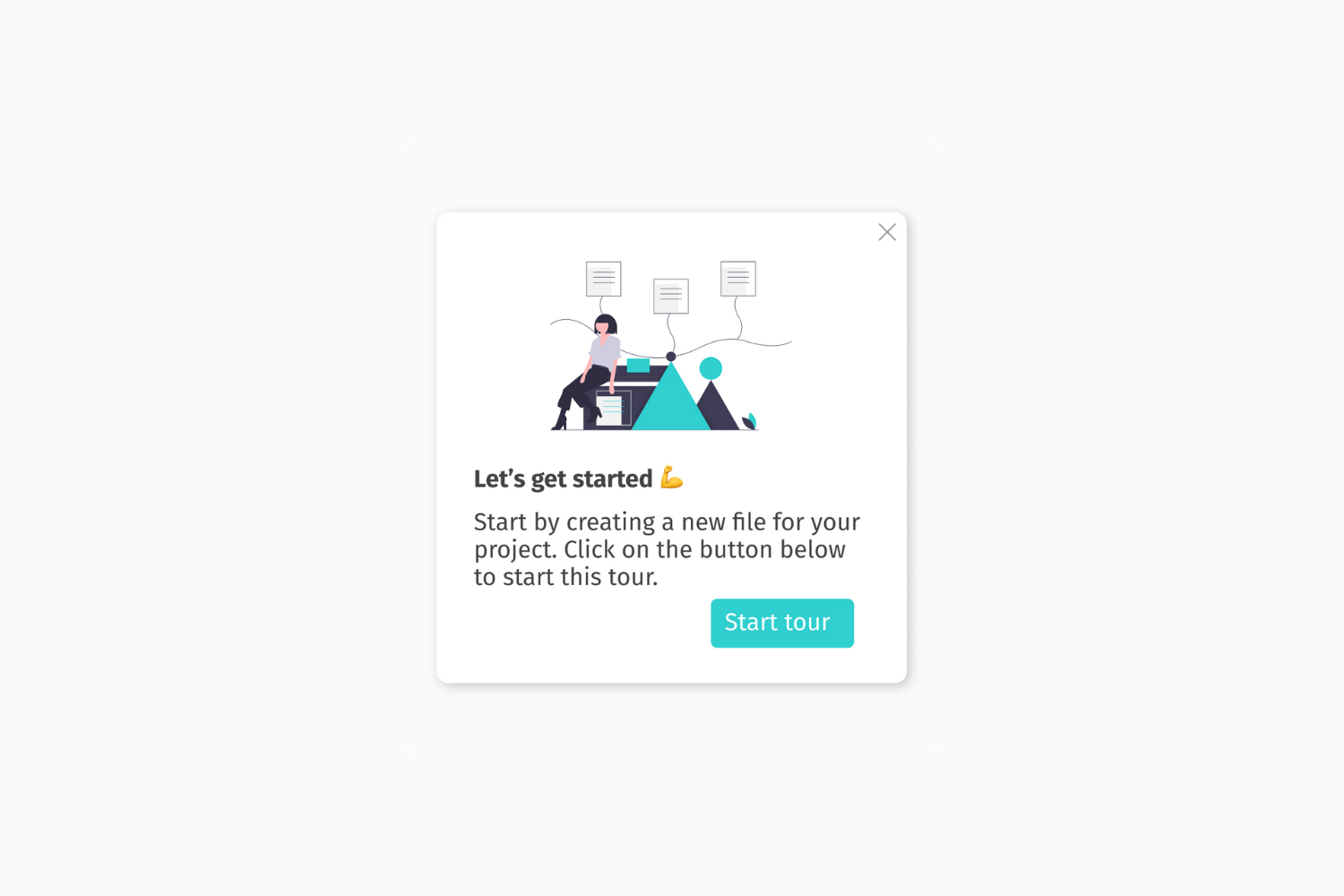 Let's get Started
Template type: Welcome Tour
Description: 
The very first experience users have with your product determines if they will keep using it. According to statistics, the average app loses 77 percent of its users within the first 3 days! 😱
So, if you don't want your product to be just another in your users' list, the first experience needs to run as smoothly as possible. Presenting a welcome tour similar to this one will give users a clear idea of how your product works, and how to get started.
Welcome tours help you retain new users and accelerate the overall onboarding process. No need to explore multiple areas of your product and get lost through so many options. 😆
Benefits of a welcome tour:
Reduce any initial frustration users might have;
Accelerate overall user onboarding process;
Encourage first-time users to keep using your product;
Increase user retention and engagement;
Best practices:
Before creating a tour, identify your product's aha moment and lead users to it;
Use an appealing illustration or GIF highlighting that specific value;
Show no more than 3-4 steps so you don't overwhelm users;
How to use it:
Sign up to Helppier and login to your dashboard;
Select this template in your dashboard;
Customize your message, colors and add more steps;
Target automatically to users who enter a specific page for the first time;
Publish!