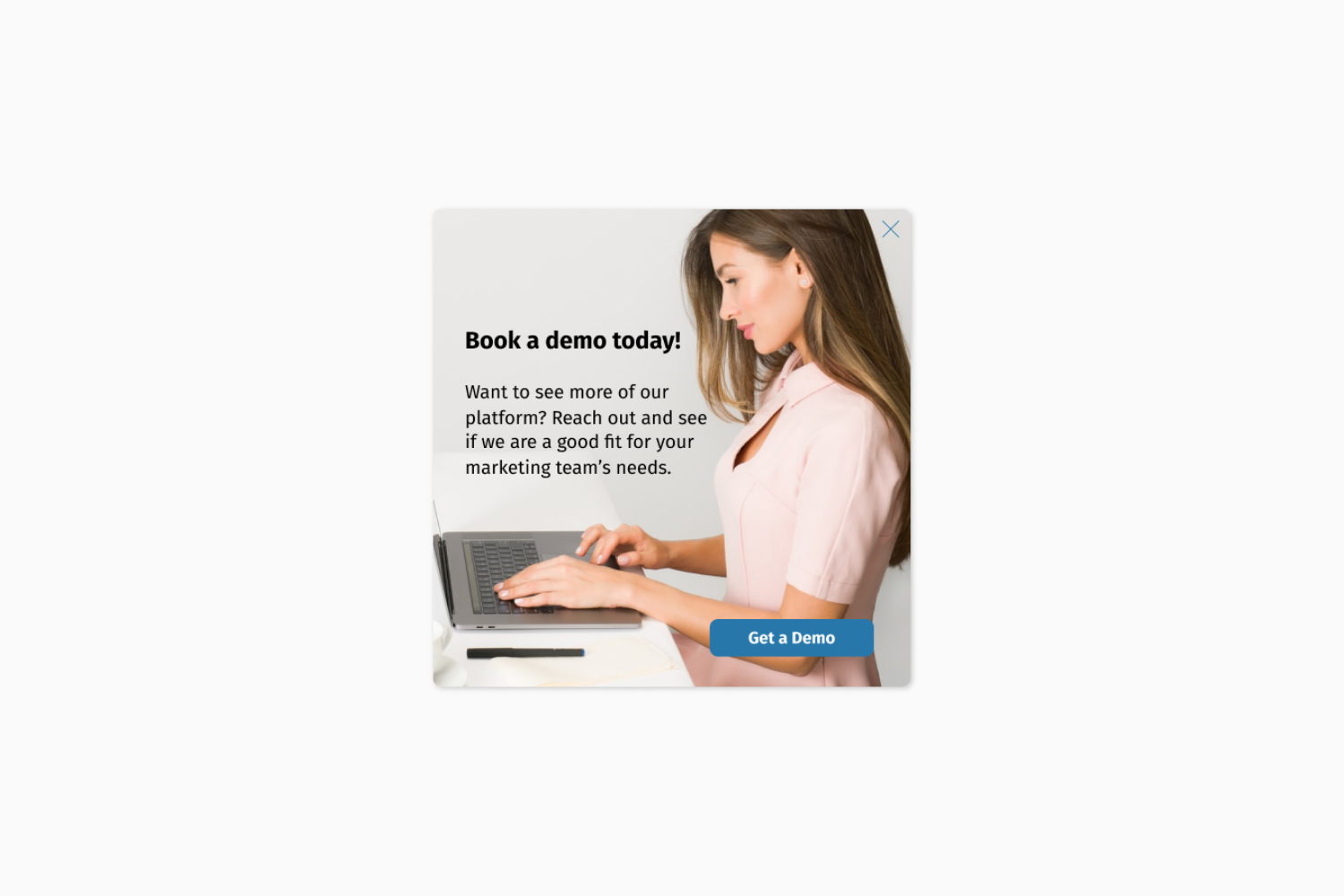 Book a demo today
Template type: Demo popup message
Description:
Do you offer a free demo so users can learn about your product and see it in action? Then you need a popup message to increase your user list and get people to sign up. ✍️
This template is simple but effective as users can quickly click on the button to register for your product's demo. The message is clear and short to avoid any friction or confusion. ☝️
By using an appealing but professional background image, this template easily catches any user's attention. 👀
Benefits of a popup message:
Increase lead generation on your website/product;
Help build a qualified user list;
Generate awareness towards your product's demo;
Improve conversions and retention
Best practices:
Use simple but professional backgrounds;
Make sure the text is readable;
Add a CTA with a link to your demo registering page;
Use an overlay effect to darken the background and drive the users' attention;
How to use it:
Sign up to Helppier and login to your dashboard;
Select this template in your dashboard;
Customize your text, colors, and link to the landing page;
Define the frequency and the page you want the popup to appear;
Publish it!