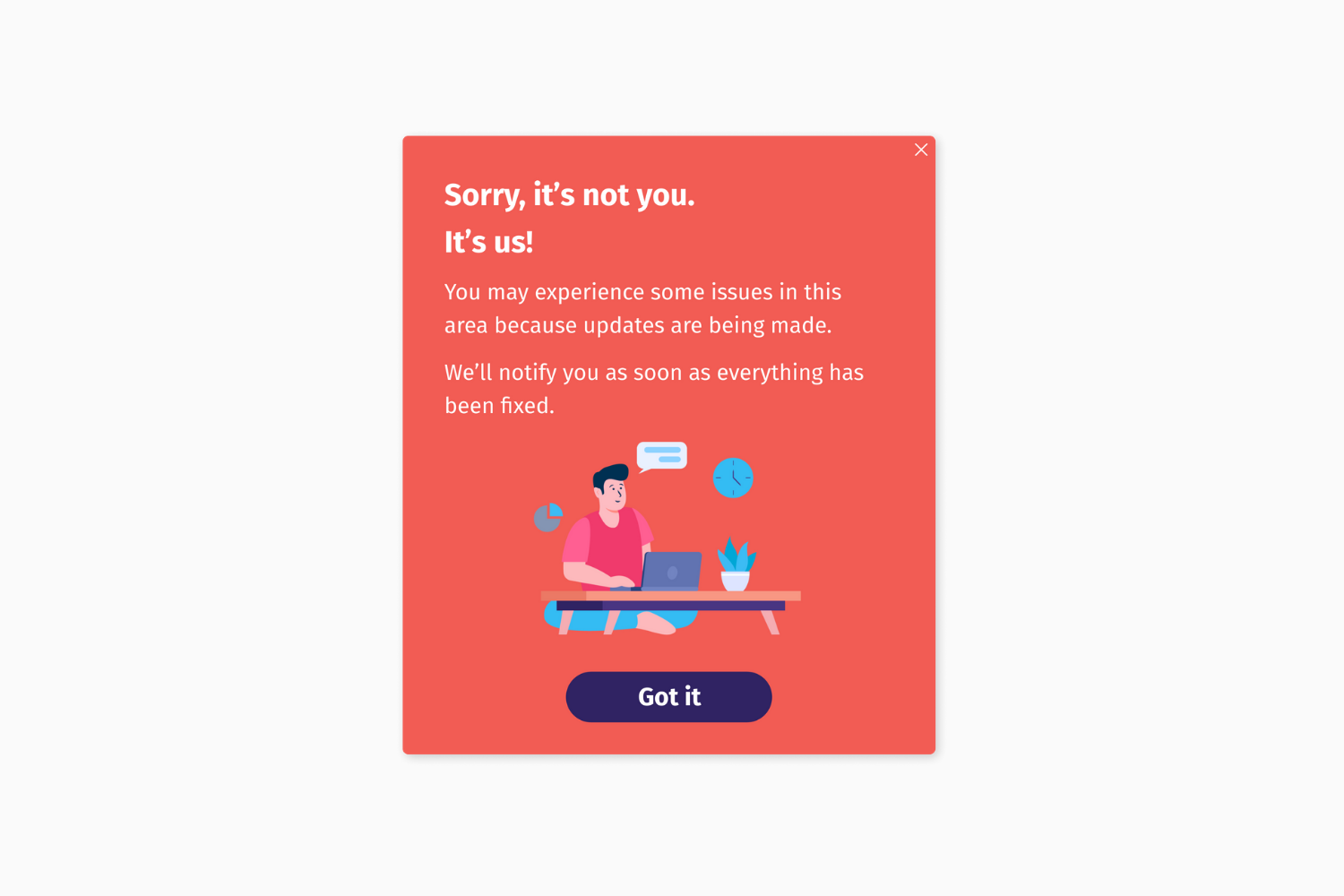 Sorry, it's not you. It's us!
Template type:  Maintenance Alert
Description:
Who said alerts need to be boring? 😴 Sometimes, all it takes is a fun message, a bright color pallet, and an appealing illustration like this one. 😎
Use this maintenance alert template on your product and you'll definitely get a smile or two from your users. The title "Sorry, it's not you. It's us!" will just remind them that they are in a positive relationship with your company. And that you care about their experience. 😉
Feel free to add an estimated date about when the update will be finished, so users can feel at ease.
Benefits of a maintenance alert:
Reduce any frustration related to the issues being fixed;
Help decrease the number of questions and support tickets related to a specific area/feature in maintenance;
Keep users informed about important updates coming to your product;
Build trust and improve your relationship with users;
Best practices:
Avoid using this alert at the center of the page, make the user experience as smooth as possible;
If you can, provide a date and inform users when the maintenance will be completed;
Choose eye-catching illustrations and fun copy to catch the user's attention;
For alerts and warnings, use popular colors such as Red, Yellow, or Orange;
How to use it:
Sign up to Helppier and log in;
Choose this template in your dashboard;
Adjust the message, image, and the button's link;
Set to appear on a specific page for a specific period;
Publish it!