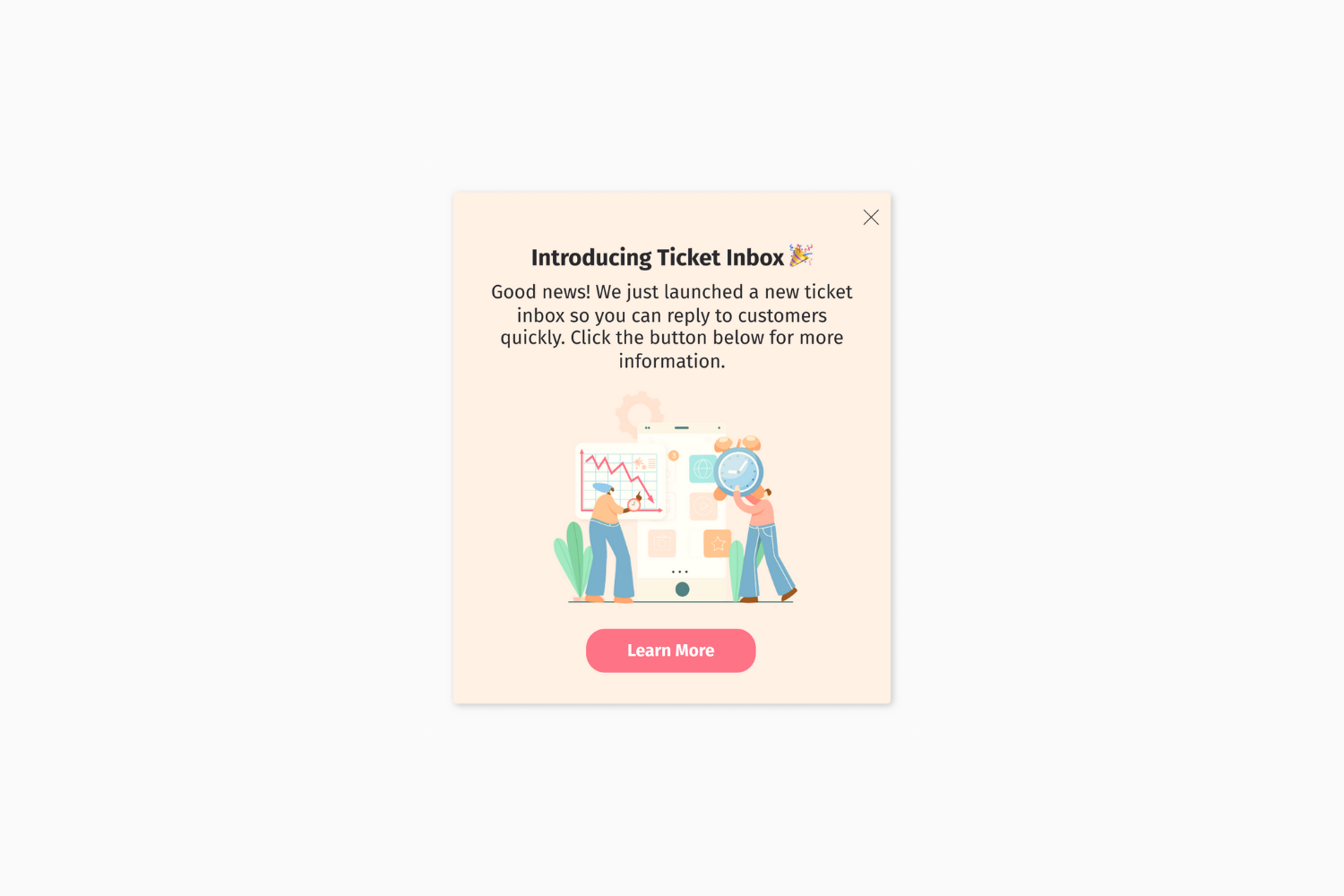 Introducing Ticket Inbox
Template type: feature announcement 
Description:
Did you just launch an amazing feature and want your users to start exploring it? This fun template will help you boost engagement right away. 🚀
This feature announcement template has everything you need: a clear title, a short description, a beautiful illustration, and, of course, a large button to send users to a page/area of your choice.
Present this on your product and you'll be one step closer to success. 😄
Benefits of a feature announcement:
Quickly highlight new features or products;
Get more views on your landing page, blog post, or video;
Boost adoption and engagement towards new features;
Best practices:
Avoid placing this message at the center of the screen so users can keep interacting with your product;
Link to a blog post about your new feature or even a short video on your Youtube Channel;
Use a large clear button to get more clicks;
Choose fun illustrations and even GIFs to catch the user's attention;
How to use it:
Sign up to Helppier and login to your dashboard;
Select this template in your dashboard;
Customize the text, image, colors, and add a link of your choice;
Set to show only one time on a specific page URL;
Publish it!