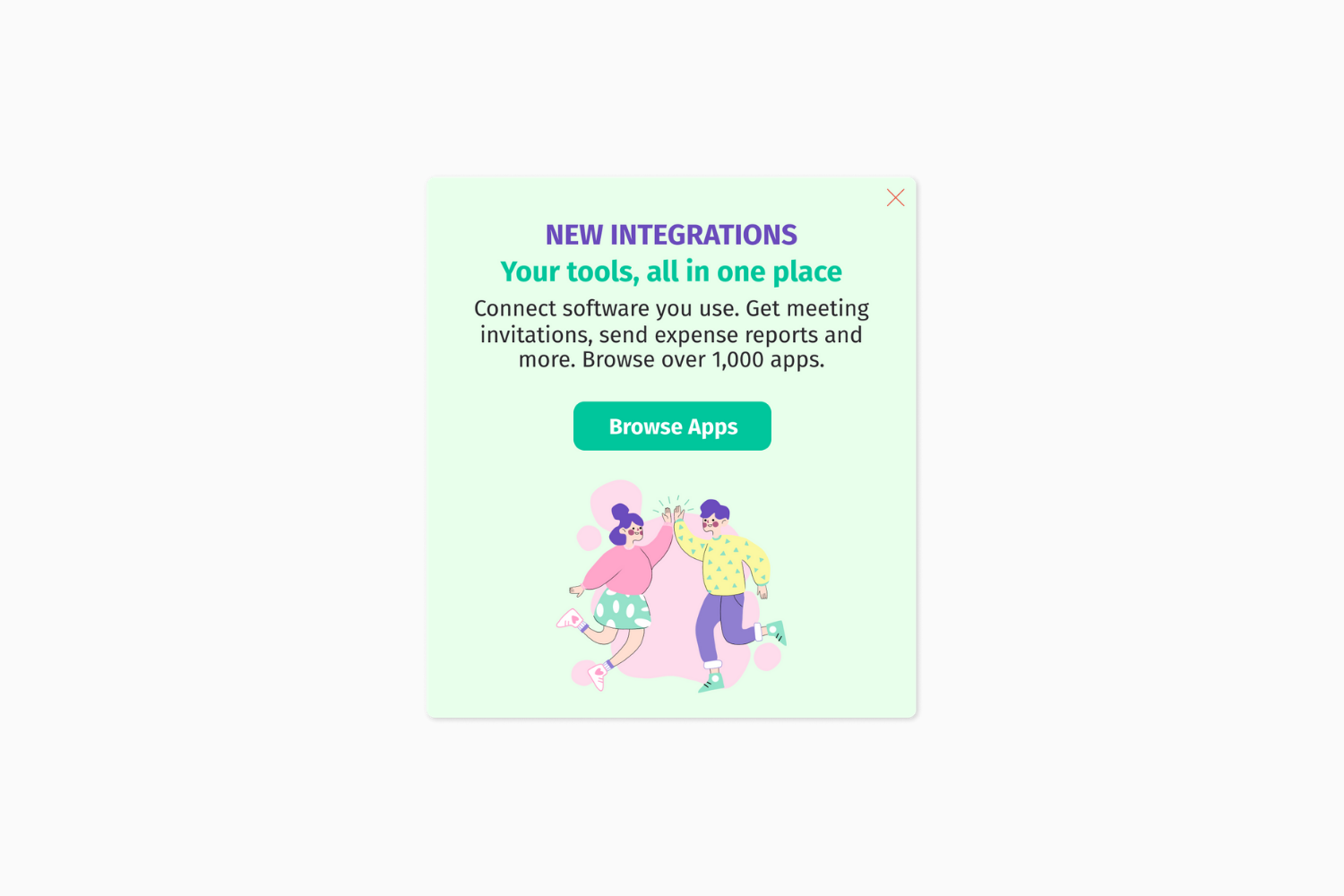 New Integrations – Your Tools All in one Place
Template type: feature announcement
Description:
The best place to announce new integrations or features is directly on your product. That way it won't pass unnoticed and users will learn about your new updates right away. 🎉
Use this lively feature announcement template to boost feature adoption and highlight your latest features, right when users are interacting with your product. Make sure to direct users to the new area you just announced.
Also, be creative with colors and illustrations! These types of messages are perfect to announce something new without disturbing your user's workflow. 😉
Benefits of a feature announcement:
Boost engagement towards new features, products, or integrations;
Quickly inform users about updates without making them leave your product;
Increase the number of advanced power users;
Best practices:
Place this message on the corners of the page to not disturb the user's workflow;
Use appealing gifs and images to catch the user's attention;
Avoid complex background patterns to improve readability;
Provide a short clear message and CTA to lead users to new areas of your product;
How to use it:
Sign up to Helppier and login to your dashboard;
Select this template in your dashboard;
Customize the text, position on the page, and add a link of your choice;
Set to show only one time on a specific URL;
Publish it!