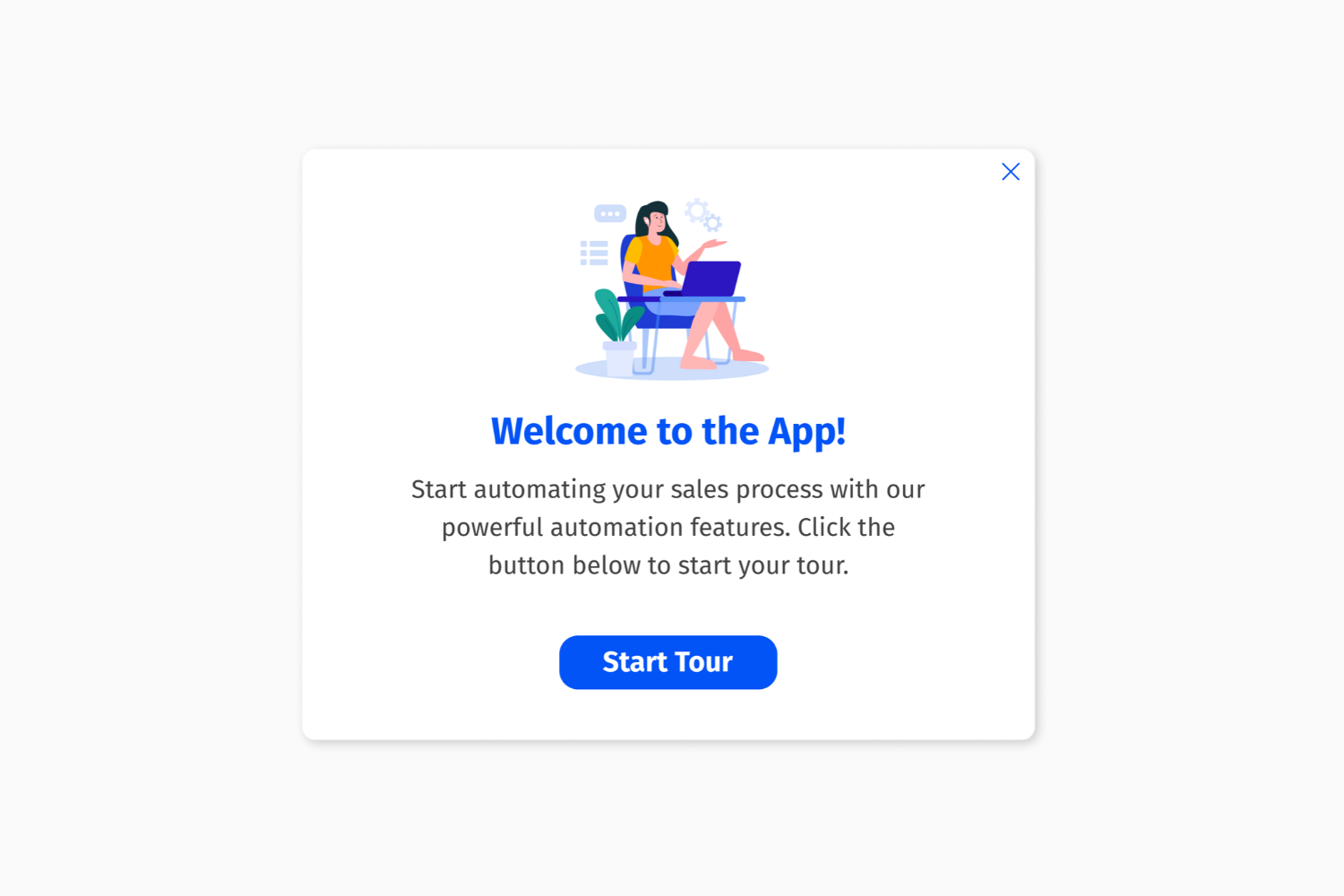 Welcome to the App
Template type: Welcome Tour
Description: 
Entering a software application for the first time is very similar to entering a store. You want to be greeted but you don't want to be bothered too much. 😅 The same happens when creating a welcome tour for your product. You want to make the users feel welcome but you don't want to overwhelm them with too much information. 📃
Use this engaging template to present a quick tour of your product and ensure new users don't get lost with too many options. With its appealing design and simple color pallet, you can easily adjust it to fit your brand. 🎨
Benefits of a welcome tour:
Help retain and convert new users;
Reduce the need for product demos and support emails;
Turn new users into power users;
Best practices:
Use this template at the center of the screen to improve engagement;
Avoid confusing backgrounds and design elements;
Keep the message short and clear;
Create welcome tours with 3-4 steps maximum;
How to use it:
Sign up to Helppier and login to your dashboard;
Select this template in your dashboard;
Add steps after the welcome message to create your tour;
Target automatically to users who enter a specific area for the first time;
Publish!