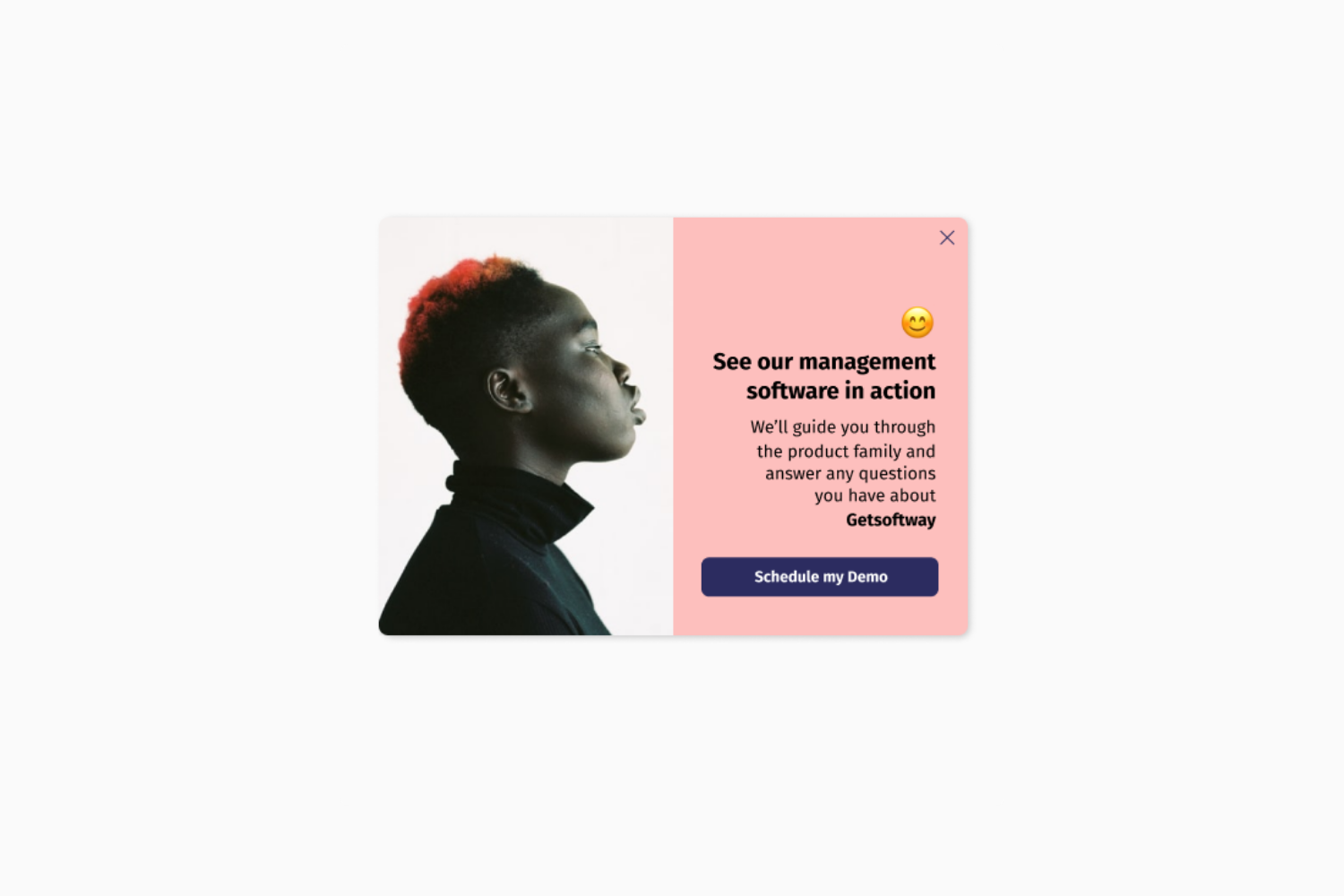 See our Management Software in Action
Template type: Demo popup
Description:
Do you want users to register for your product's live demo? This template will help you achieve just that. 💪
Use this demo popup at the center of a highly visited page on your website or area of your product where users tend to have questions. With its beautiful bright colors and powerful image, there's no way users will miss it. 😍
Start getting more booked demos and high-quality leads for your business.
Benefits of a demo popup:
Turn website visitors into qualified leads;
Convert new users into customers;
Grow your user base by inviting users to a live demo;
Get more demos and connect with potential customers;
Best practices:
Present this popup on a popular page of your website or area inside your product;
Use overlay effects in the background to focus the user's attention on your demo message;
Go for a large-size button that links to your landing page;
How to use it:
Sign up to Helppier and login to your dashboard;
Select this template in your dashboard;
Customize your text, colors, and link to the landing page;
Define the frequency and the page you want the popup to appear;
Publish it!