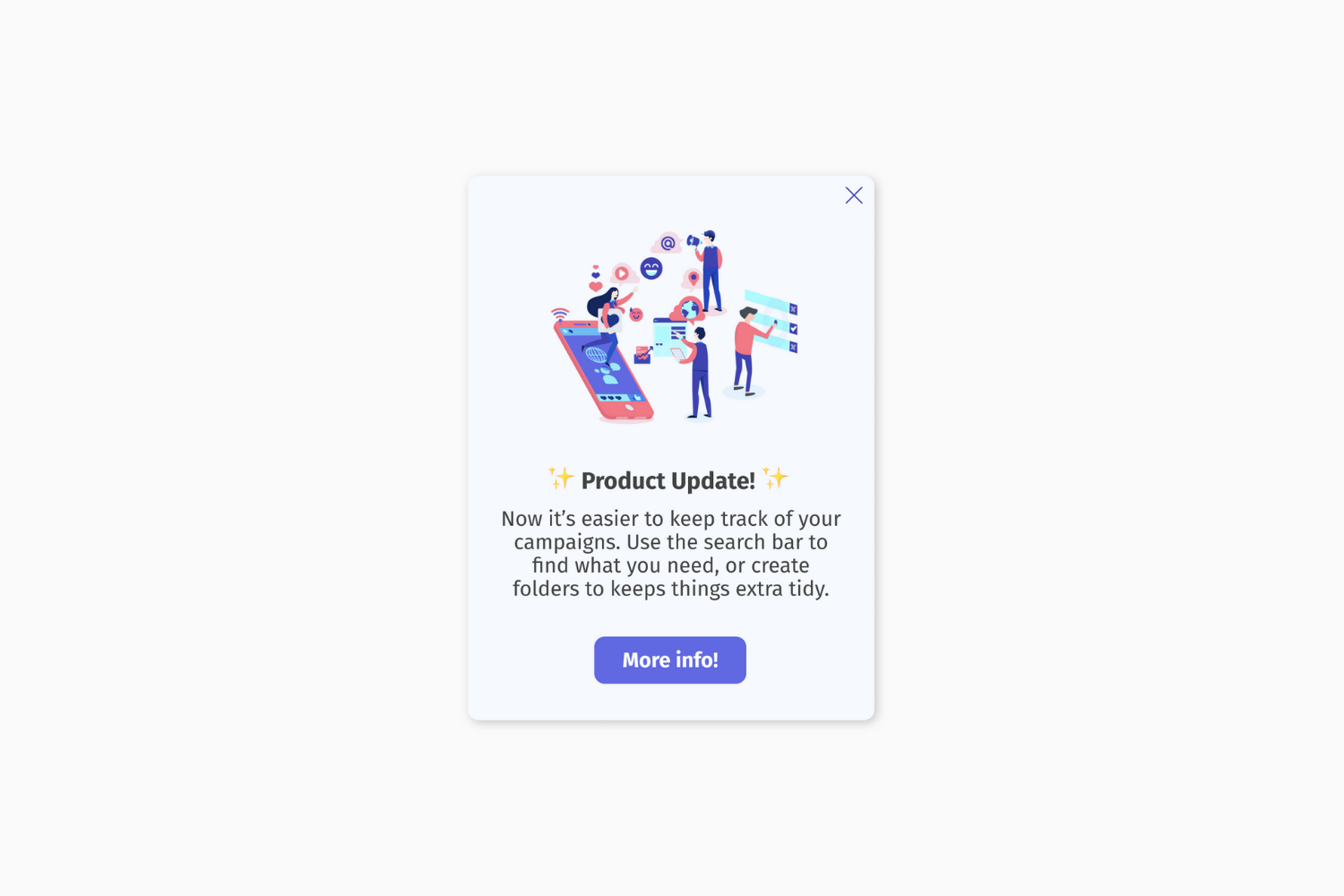 Now it's easier to keep track of your campaigns
Template type: product update announcement
Description:
Do you want to announce a major product update and not sure what is the best way to do it? We created this simple but appealing template to inspire you. 💭 We particularly enjoy this purple color but we're sure you can create other amazing combinations!
By presenting a product update announcement like this on a specific area of your software or website, you ensure users know what's new.
Remember that your message is as important as your design. Make sure you highlight the best parts of your product update and provide a link to your release note so users can check more information. 📝
Benefits of a product update announcement:
Ensure users are informed about important changes;
Improve engagement towards specific new features and options;
Convert users that required specifically for these updates and features;
Bring views to your release note, landing page, or blog post;
Best practices:
Write a short description highlighting the major selling-points of your update;
Provide a valuable link where users can learn more and educate themselves about your new features;
Choose vivid colors and illustrations for your design;
Place this message either on the right or left bottom corners of your page;
How to use it:
Sign up to Helppier and login to your dashboard;
Select this template in your dashboard;
Customize the text, position on the page, and add a link of your choice;
Set to show only one time on a specific page URL;
Publish it!